For the second year in a row, the Artists of AGM are offering to work for free for non profit organizations.
http://agoodson.com/the-artists-of-agm-are-willing-to-work-for-free/
Last year I did some illustrations for an organization working together with canadas homeless people.
They didn't have the budget to spend on original illustration work. When I was ask to help, I was happy
I had time and offered my services for free. It felt really great to do something for people in need.
It was really rewarding.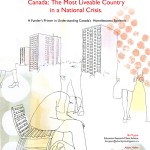 This year I will work together with tearfund (
http://www.tearfund.org
) on a very important and exciting project.
They were looking for an illustrator to join their inhouse creative team on a two week trip to Uganda. I think this is an amazing opportunity to experience truly rural African life in poor communities and at the same time do what i love most: making illustrations. I have been very fortunate and I am happy to give something back. I'm very excited and looking foreward to this trip.
I think it will be an amazing experience.